i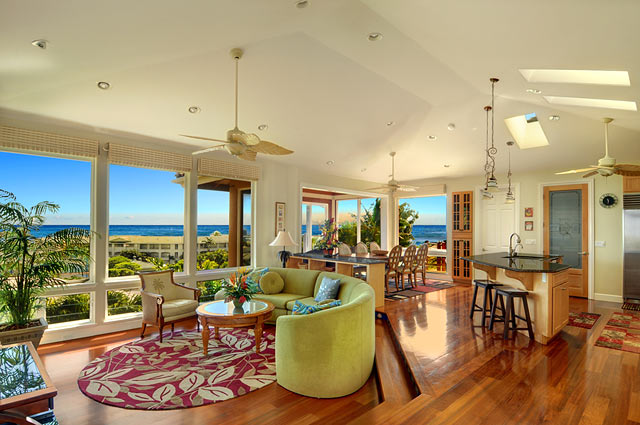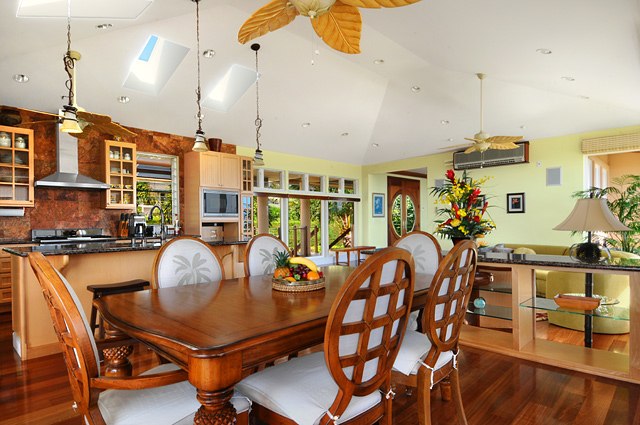 Orchid Poipu vacation rental home is only short walk to Shipwreck Beach, a beautiful beach best for experienced swimmers and surfers, and Brennecke and Poipu Beache Park. Brennecke Beach is great for boogie boarding or body surfing. Poipu beach was voted as the best beach in the USA and is excellent for snorkeling and has a protected swimming area for for kids. You can reach each one with an easy 2-3 minute drive from home.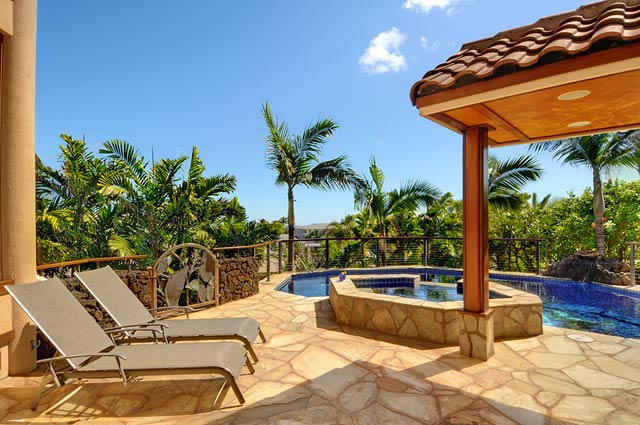 Kauai, the Garden Isle, is tropical and lush. It has cascading waterfalls and towering green mountains, more beaches than all of the other Hawaiian Islands and friendly people. Kauai is what most people imagine Hawaii to be like. From the spectacular views at Waimea Canyon to the verdant vistas along the Napali Coast, Kauai can take your breath away. Kauai is drawing more and more visitors because they are attracted to its natural beauty and laidback atmosphere. Visitors are also drawn to Kauai for its gorgeous tropical rainforests, some of which can only be accessed by helicopter. These aerial tours take you into the heart of the island and offer spectacular scenic views that will remain with you long after your vacation ends. Poipu is arguably the best place for vacationing in Kauai, Hawaii. It is almost always dry in Poipu even when it is pouring on the North shore and the trade winds keep the temperatures mild year round. Poipu Beach is rated as one of the best beaches in the USA. You can get to Shipwreck Beach, Poipu Beach and Baby beach from our rental home with a short five minute walk through the lush green belts of the Poipu Kai Resort.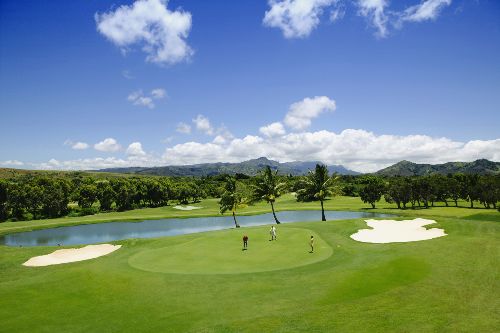 Wihtin a mile, there are two famous golf courses near by (Poipu Bay golf and Kiahuna golf)
This Orchid Home is close to many activities. You can walk within 5-10 minutes to Poipu Beach, Shipwreck and Brennecke's beaches. Spouting Horn, National Botanical Gardens or the beautiful, yet uncrowded, Mahaulepu Beach are only 1-3 miles away. Within one to three miles radius, you can choose from golfing, swimming, snorkeling, scuba diving, surfing, bodysurfing, windsurfing, kitesurfing, watching turtles, dolphins and seals and the whales (in winter), ocean kayaking, horseback riding or just plain loafing at the beach like the frequent beach guests, monk seals.
You can also walk to Shipwreck beach within a few minutes and hike to Kawailoa Bay and Ha'ula Beach (2-3 hours short hike). Only a few minutes drive from home, you will enjoy watching the sunrises at Makawehi Point near Shipwreck Beach, and the sunsets at Spouting horn. Mountain biking in Poipu provides challenges for the physically fit and adventuresome.
There are three golf courses nearby. You are in Trent Jones designed Kiahuna golf course. The PGA grand slam course, Poipu Bay course on the cliffs, is a mile away and Kalaeho, Kukuilono Public course with breathtaking views and unbelievably low rates is about ten minutes away.